Australian farmers fear exporting beef after Europe land-clearing crackdown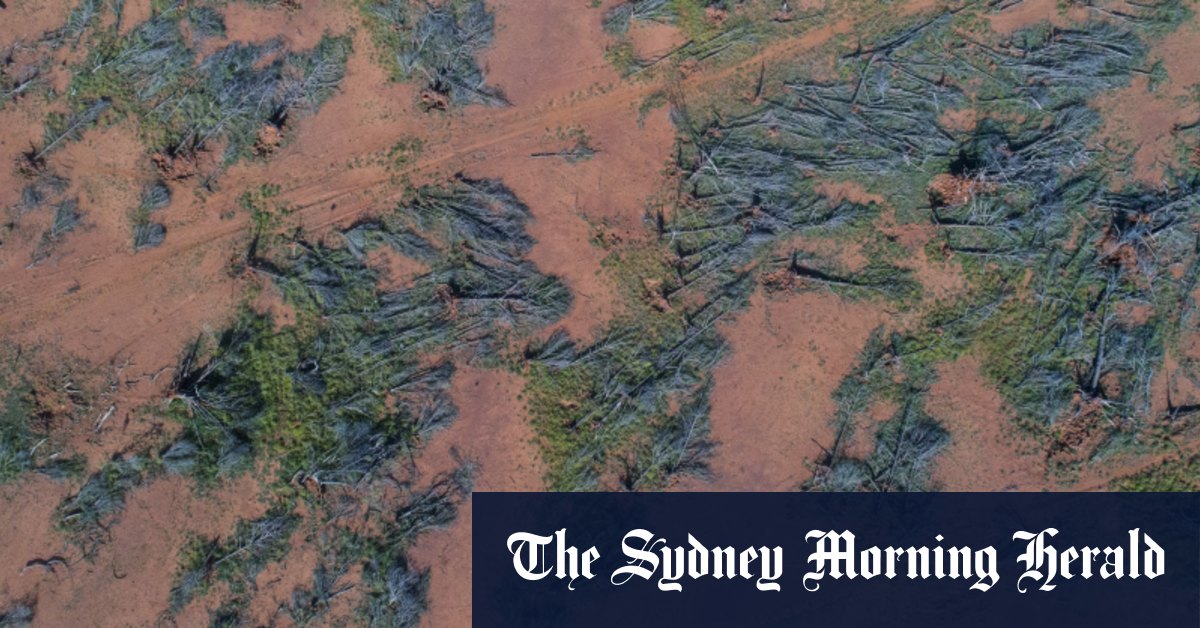 National Farmers Federation President Fiona Simson said Australia was a leader in sustainable agriculture.
Farmers argue that the "thinning" of vegetation in some areas, such as mulga country in Queensland, to expand livestock grazing, should not be considered deforestation.
"We don't need well-meaning people halfway around the world telling us how to care for our unique environment," Simson said.
"We all want to stop the loss of biodiversity, but that may look very different in an Australian context where we are forced to actively manage introduced and invasive species to protect biodiversity."
Conservationists cite land clearing as one of the main causes of wildlife losses and the State of the environment report – a five-year environmental scorecard prepared by leading scientists – states that between 2000 and 2017, 7.7 million hectares of land were cleared in Australia.
Loading
The Wilderness Society's national campaigns director, Amelia Young, said her organization lobbied the European Parliament to strengthen protections against land clearing earlier this year.
"There is a long tradition of Australians seeking international support to protect the continent's precious flora and fauna," said Young.
"A famous example is when the Wildlife Preservation Society asked President Herbert Hoover for help to stop the killing of koalas to sell as fur coats in the United States in the 1930s."
EU rules could apply to Australian indigenous forest products that have been produced by companies that local courts have found to have breached Australian environmental laws.
They would also require companies to ensure that they respect international human rights law, including the right of indigenous peoples to free, prior and informed consent for development on their lands, which could be apply to clearing for mining.
Nathaniel Pelle, conservation campaigner from the Australian Conservation Foundation, said it was possible Australia was the only developed country where beef production would be classified as 'high risk' under EU regulations .
Trade Minister Don Farrell will meet a delegation from the European Parliament's International Trade Committee to discuss issues such as land clearing bans and progress in trade deal negotiations.
Cut through the noise of federal politics with news, opinion and expert analysis from Jacqueline Maley. Subscribers can sign up for our weekly Inside Politics newsletter here.