Two Hainan hospitals to be first to administer AstraZeneca's Covid-19 preventative drug in China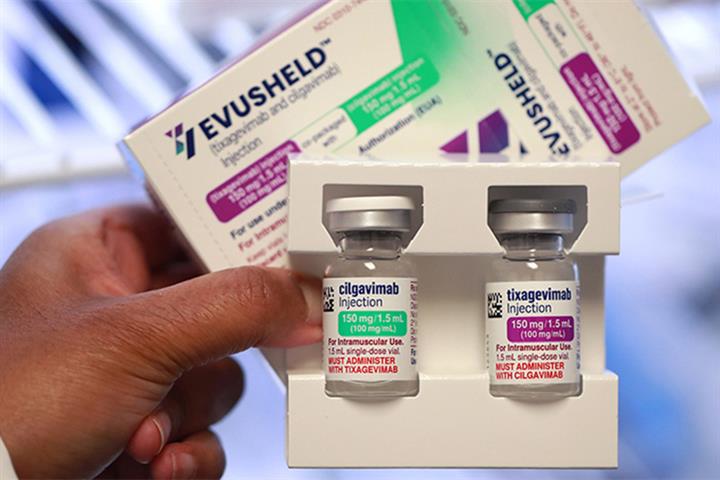 (Yicai Global) Jul 8 – China has cleared AstraZeneca's Covid-19 preventative drug Evusheld for use in a medical tourism zone in its southern province of Hainan, after giving the green light for its import Few days ago. Two hospitals in the area will be the first in China to sell the antibody cocktail, Yicai Global has learned.
Ruijin Hainan Hospital and Boao Super Hospital in Hainan's Boao Lecheng International Medical Tourism Pilot Area will each administer Evusheld to more than 10 clients starting tomorrow at a cost of CNY 13,300 (USD 1,985) per treatment at two doses, they told Yicai Global yesterday. The treatment is not covered by the Chinese medical insurance program.
Customs officers in Haikou, the provincial capital, cleared the first batch of drugs, worth 22 million CNY (3.3 million USD).
Whether the drug's high price falls will depend on negotiations, an industry insider told Yicai Global, saying the price is "likely to fall below CNY 10,000 in the event of heavy purchases, but any drop will be limited. ".
Evusheld is a neutralizing antibody cocktail used in people with low immunity that should be effective for six months, although vaccination is still recommended as the best defense against the novel coronavirus. It was approved for sale in the United States late last year and in Europe in March.
According to some market rumors online yesterday, Realcan Pharmaceutical Group was likely to become Evusheld's Chinese agent. Although Realcan said late yesterday that it had not signed any agreement with AstraZeneca, its action [SHE: 002589] soared by the daily trading limit of 10% to 5.18 CNY (77 US cents) today.
Editor: Dou Shicong, Futura Costaglione